Dr. Cynthia LaBrake recieved her BS in Chemistry with Honors from West Virginia University in 1987 and her PhD in Biophysical Chemistry from Loyola University Chicago in 1992. She completed a one year post doctoral fellowship at Loyola before relocating with her family to Austin in 1993. She has been teaching chemistry at UT Austin since 1996. Cynthia has been active in many curriculum reform efforts within the College including the co-creation of the Hands on Science Teaching program, development work on the ChemBridge dual high school credit course, the web based general chemistry course, the transformation of the general chemistry courses including the creation of a learning assistant training course. She shares her teaching and learning expertise across the campus via her service in the Provost Teaching Fellows a program and is the Immediate Past Chair of the Provost's Teaching Fellows. Cynthia was instrumental in the design and creation of the Provost's Teaching Fellows program, first as a faculty affiliate of the Center for Teaching and Learning, and then as a member of the 2015 cohort of Teaching Fellows. She served as 2017 Chair.
Cynthia's PTF initiative improved the Peer Learning Assistants course that trains and employs undergraduate chemistry students to serve as learning coaches. The large (300-500 students) general chemistry courses have replaced the straight lecture model with active, student-centered learning. Active learning requires coaching, and in a large class it is impossible to implement with only one instructor and one teaching assistant. The Peer Learning Assistant Program trains and employs undergraduate chemistry students to serve as learning coaches within these large blended courses. The focus of this PTF initiative was to further develop the content of the CH372C: Peer Learning Assistants course.
Through this project, new resources were developed to: test student learning and show that students participating in our program have gains in their mastery of core chemistry concepts; create curricula to satisfy the Ethics and Leadership Flag criteria, which the course now carries—only the second in CNS to do so; and develop high-quality online course and program materials that are found on the CNS TIDES website and archived in a Box folder.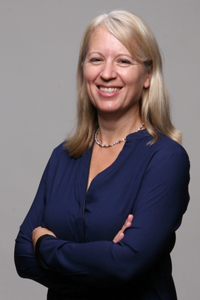 Dr. Mary Neuburger is currently the Director of the Center for Russian, East European and Eurasian Studies, the Chair of Slavic and Eurasian Studies, and a Professor of History at UT Austin, where she teaches courses on the history of modern Eastern Europe. She specializes in Southeastern Europe, with interests in urban culture, consumption, gender, and nationalism. Professor Neuburger's focus is on modern Eastern Europe with a specialization in Southeastern Europe. Her research interests include urban culture, consumption, commodity exchange, gender and nationalism. Dr. Neuburger's courses explore ethnic conflict, nationalism, gender, and other topics in East Central European as well as Balkan history.