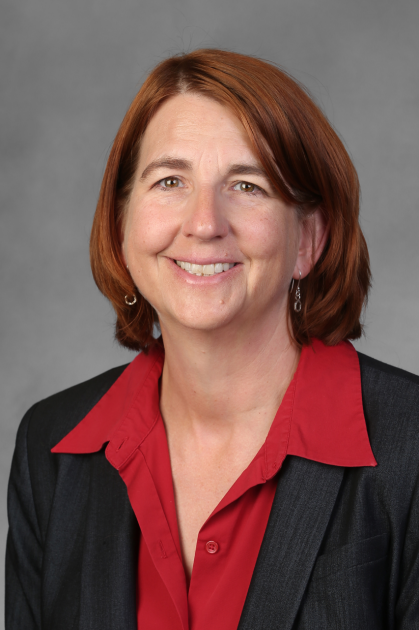 As the Vice Provost for Institutional Effectiveness (IE), I support the oversight of academic and institutional data systems and reporting, compliance, institutional research, student learning assessment, and faculty development. The mission for IE is to:
Provide leadership and services to support faculty development, the intentional and integrated assurance of student learning, compliance with programmatic and national accreditation standards, and the functional and systematic evaluation of programmatic and institutional performance by developing, collecting, and disseminating information used to provide evidence to demonstrate the extent to which BGSU is fulfilling its mission and vision.
IE is responsible for the integrity of the institutional and academic data systems, providing budgetary assistance to units within Academic Affairs (e.g., SSI, NSICP), ensuring compliance of academic programming (e.g., state authorization, accreditation), evaluating programmatic quality (e.g., specialized program accreditation, program review), offering faculty professional development opportunities, assessing student learning outcomes, and conducting audits to ensure compliance with state and national agencies and standards for optimal institutional performance (e.g., highly qualified faculty). Three offices work with me and play important roles in fulfilling IE's mission: The Office of Academic Assessment, The Office of Institutional Research, and the Center for Faculty Excellence.
Lee Nickoson is an Associate Professor of English and a member of the Rhetoric & Writing Program faculty at Bowling Green State University, where she is fortunate enough to teach–and learn from/with–amazing groups of undergraduate and graduate students. She regularly teaches courses of one sort or another on composition pedagogy (i.e., ways of teaching writing) and research methods (i.e., ways of studying writing). Beyond teaching, she enjoys studying how we come to know and do the work of writing. She advocates for collaborative approaches to scholarship and pedagogy. Nickoson earned her PhD in English Studies from Illinois State University, her MA in English Literature from Missouri State University, and her BA in English Literature from Eastern Illinois University.
Jessica Turos, PhD, serves as Associate Director for the Office of Academic Assessment at Bowling Green State University. The Office of Academic Assessment (OAA) was created to establish an infrastructure for academic assessment, facilitate the assessment of university and programmatic learning outcomes, coordinate institutional and program assessment, and provide ongoing support services for academic assessment at BGSU. The OAA provides information and resources for assessment, maintains the technological infrastructure (i.e., Canvas) to support academic assessment, offers faculty and programs support (via workshops and consultations) on topics related to academic assessment, and assists in the collect and distribution of institutional and programmatic assessment data. The OAA also provides information and creates documents related to academic assessment that are used at the institutional level for various activities related to accreditation. Prior to the role, Turos served as Associate Director of the BGSU Career Center. She earned her PhD in Higher Education Administration from Bowling Green State University in 2010.