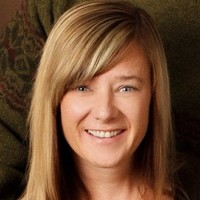 Dr. Marlo Ransdell is an Associate Professor, Director of Graduate Studies, and Director of Studio D: Design and Fabrication Lab in the Department of Interior Architecture and Design at Florida State University. Her research focus is on the creative and iterative process of making and the impact on student learning through innovative experiences, new technologies, and material integration.

Dr. Laurie Molina is presently the Program Director for the Geography Education and Technology Program at Florida State University and Coordinator of the Florida Geographic Alliance in affiliation with the National Geographic Society. Laurie is a Scholar Scientist at Florida State University where she develops grant programs, teaches and serves as a member of the university's Council on Research and Creativity. Exploring advanced geospatial technologies as well as world cultures, art, dance and music are central to her research agenda.
T. Lynn Hogan is the Director of Critical Thinking Initiatives at Florida State University. He recently served as the Associate Dean for Academic and Student Services in the College of Visual Arts, Theatre and Dance where his areas of responsibility included academic advising, academic policy interpretation, accreditation, budget management and student services. In 2008 and 2009, he served as the Interim Chair of the Department of Art. In 2012-13, he was the Interim Dean of the College of Visual Arts, Theatre and Dance. He has taught courses in leadership in the arts in the School of Theatre.
Dr. Hogan earned a PhD in higher education administration from Bowling Green State University, a masters degree in journalism from The University of Georgia, a bachelors degree in public relations from The University of Georgia and an associates degree in accounting from South Georgia College.
Lynn is active in ACPA. He is the co-chair of the Commission for Academic Affairs Administrators and is a recipient of the Commission's "Award for Service to the Commission and ACPA." He has published and presented nationally on topics such as client services, career development, relationships between academic and student services, and HIV/AIDS in higher education.
Dr. Hogan is the editor of the recently published bookS tudent Affairs for Academic Administrators.